We all have that moment as the new year approaches where we tell ourselves that the next 365 days is going to be 'our year', frequently followed by an alcohol fuelled proclamation around 1am January 1st of some grandiose self-ultimatum. You probably won't end up keeping to it, but there is the chance it could be a helpful philosophy for your new years marketing! … after the hangover clears of course. Here are the declarations we think you need to be making to have a more productive 2020.
A healthy client diet
If you're anything like us Christmas was a good excuse to put the diet aside and have a good old binge, but it's likely as the new year starts, you're not looking in the mirror and enjoying what you're seeing! Time to get back on the healthy eating plan. It's the same for your marketing. Having a bad 'diet' of clients is going to leave you looking over your balance sheets wondering where it all went wrong.
There can be a tendency, especially if you're an agency, to take any work going without consideration for its impact on your work, money is money, right? The fact of the matter is you can't eat indiscriminately and in much the same way accepting work without forethought is going to lead to trouble. Work you can easily perform but which keeps the company at an even keel, or even bloats it is not improving the businesses situation but could be making it worse.
Taking on work that's easy to win but doesn't move your business forward can be a hard habit to break, but is essential for long term survival. Like a balanced diet, clients should be a combination of those that are almost exclusively good for the company and some that just fill you up financially. The ideal equilibrium is enough simple clients to cover the day to day running costs of the firm with the majority of the work on a monthly basis being dedicated to those that will make a real change in the future.
Stick to a healthy balanced client diet to keep your company looking both outward and inwardly resplendent.
Shake up the routine
Something we see time and time again are news stories at the beginning of a new year proclaiming record numbers of people changing jobs or looking to move home in January. The realisations that develop from the initiation of a new year, decade or century seem to very much encourage people to change their behaviour. We often hear the stilted phrases like 'this year is going to be different' or 'I'm going to make a change' but for business it's even more important to make changes as and when appropriate.
In marketing this usually means a change in approach. Maybe there is too much emphasis on awareness generation, and not enough focus conversion production and brand loyalty. This might mean a great amount of time and money invested in creating site traffic but providing nothing engaging for them to encourage finding out more or the possibility of purchasing.
If you want to see a change for the better in your company's fortunes it often means a change in tactics. Missing sales by focusing marketing efforts in the wrong area is just one potential pitfall. The best time to review and alter your marketing strategy was last year, the next best time is today. (what a great cliché!)
Stay the course
What is the most ubiquitous trope of the new year's resolution? Exactly, they are ALWAYS broken. It doesn't matter if its Losing weight, quitting smoking, or even just going veggie once a week eventually, that chocolate, drunken cigarette or drive thru burger always catches up to us. The birth of online media has done wonders for the marketing industry, but it has arguably destroyed consumers attention spans. It's not good enough to rely on one campaign a month to be remembered. Modern marketing requires consistency and at least a semblance of a continuous presence.
Knowing the associated costs, we often look at regular marketing as if it's reserved for a rainy day. When things are going well and you are busy making ends meet, or even more, it can feel like you don't have to, or have time to, keep up the continual marketing. Unfortunately, the easy first days of January often give way to tough times later down the line where things don't run so smoothly. Playing a game of boom and bust cat and mouse with marketing efforts rather than running a slower marathon is far worse in the long run for success. In essence, stick to your marketing resolutions and enact them every day not just when and if it feels like you need them.
So there they are, our tips to help you be the best you can this new decade. We've got our fingers crossed for your new years marketing resolutions and if you need help to keep to your goals, get in touch and let's make 2020 work for you.
Christmas has come and gone. Bucks Fizz and Christmas cake breakfasts are no longer acceptable and Netflix will soon take down Elf and Love Actually. Sigh.
It only seems like 5 minutes ago we were excitedly putting on our out of offices and yet we're already back to work. The New Year expectations of feeling refreshed and enthusiastic loom over our still-hungover heads as we fumble around trying to survive the first week back at work.
If you're not sure where to even begin, here's 10 things you're guaranteed to be doing this week:
1) Try to remember what your job is
Why is your brain not working? Where do you even start!
2) Realise you've forgotten all of your passwords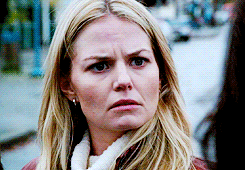 And the IT guy isn't back yet. Send help.
3) Throw away your sad-looking, dead plants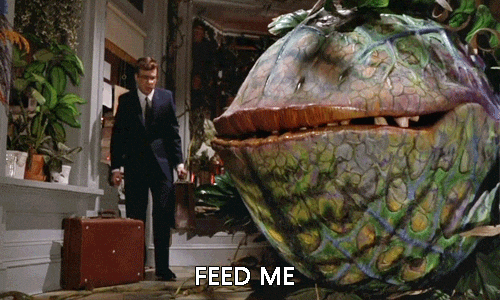 Sorry cactus no. 17.
4) Ask everyone you speak to if they had a nice Christmas before running out of responses to 'it was lovely thanks' without defaulting to the weather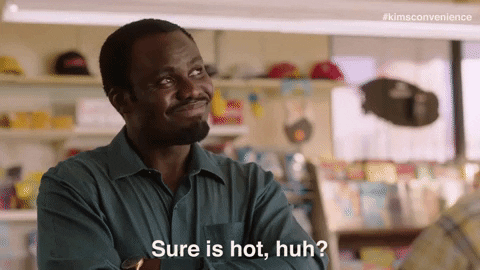 You're already too tired for small talk.
5) Avoid anyone you embarrassed yourself in front of at the Christmas party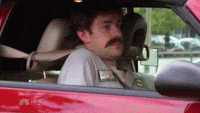 Give up, you'll get caught out at the water cooler before long.
6) Not want to admit you fell asleep at on the sofa 11pm on the 31st and saw the New Year in dribbling onto your pjs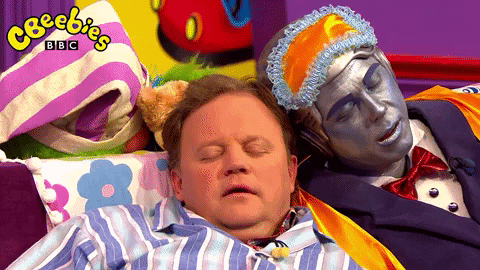 So you just say it was 'a quiet one' instead.
7) Keep writing the date as 2018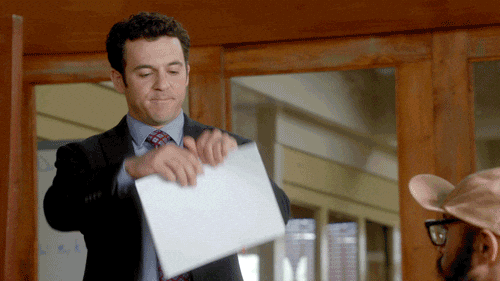 This one will last more than your first week, get used to it.
8) Feel bitter towards all colleagues who booked the whole week off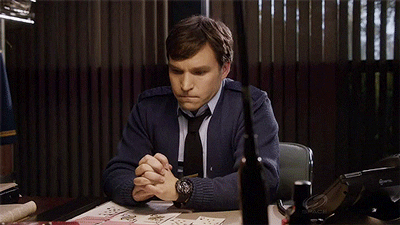 You'll definitely do it next year.
9) Look for cheap, all-inclusive holidays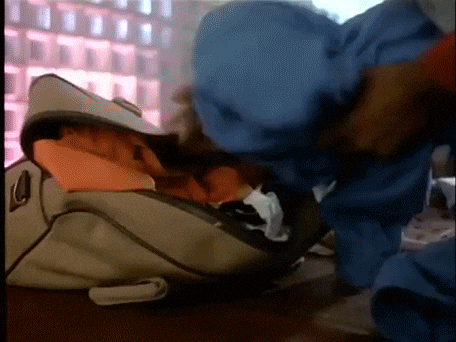 You're already desperate for a holiday, is tomorrow too early to leave?
10) Look forward to lunch and almost cry when you remember you've got salad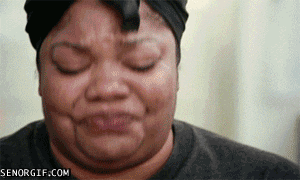 You can't give in to Greggs already, you've already drank 3 cups of green tea today.
All over the world, with every new year comes fresh starts; the perfect opportunity for a new years resolution.
The most common new years resolution, we've probably all made it a few times, is eat better, exercise more and generally take on a healthier lifestyle. The most common way to start this new lifestyle? Head down to your local gym.
As a manager of a gym, what's the best way of ensuring your local customers are picking your gym over your many competitors?
To ensure you are getting as many memberships as possible this January, and keeping them interested, we've put together a couple of things  you should bear in mind in the run up to and during January.
Make sure your management process is running smoothly.
With the expected influx of customers you are likely to see in January, you need to actively ensure that all the customer account management processes are running smoothly, correctly and accurately and can deal with a sudden increase. Testing during December is a good idea, so that if you hit any bumps along the way, you can fix them in time without affecting your new customers on-boarding journey.
Run local online Advertising campaigns.
Local, Online advertising campaigns allow you to target specific audiences, to ensure you are reaching truly local audiences who are most interested and more likely to convert and buy a membership to your gym. The SeeLocal platform has access to 94%  of all online audiences,  through a range of networks such as local and national newspapers, community sites, council pages and local news blogs- all exclusive to the SeeLocal network. We've worked with many gyms up and down the country, including leisurecentre.com, which had an ROI of over 6000%– click here to see for yourself!
Don't wait 'till the last minute!
People will often know they want to join the gym before January comes along, but if they don't, it's your job to convince them they should! If they are already thinking about it, they need to know well in advance that your gym is the best to go for, over all your competitors. By leaving plenty of time, you can run multiple campaigns targeted at different audiences appealing to what they want, or encouraging them to join your gym. Get in there before your competitors do.
January can be a tricky time, do you trust the industry and not run advertisements, or do you run advertisements despite the spike anyway? Here at SeeLocal, we've seen it year on year, and running advertisements for January sign ups really does pay off, so long as you're organised , you're guaranteed to see big increases in sign-ups from your targeted online marketing in January.
Quote discount code  'Jan15' at the checkout for 15% off your campaign!
Offer ends 5pm 31st January 2019